by Diego Silva
the
Latitude D630
is Dell's latest update to the D620, a lightweight business-class machine. The Dell D630 comes with the much-anticipated Santa Rosa platform but is visually identical to its predecessor. The machine starts at $899 (as of this writing ) and most upgrades are inexpensive.
D630 configuration:
Dell Latitude D630 (
see big picture
)
Processor: Intel T7300 Core 2 Duo (2.0GHz, 800MHz FSB, 4MB Cache)
Graphics: Intel GMA X3100
Operating system: Windows Vista Business 32-bit
Display: WXGA+ 1440 x 900 (matt)
Hard Drive: 80GB 540RPM
Memory: 512MB (512MB x 1), up to 4GB max.
Ports:
4 - USB 2.0 (two on the back and two on the right)
FireWire (left)
Security lock (left)
Headphone output & microphone input (left)
VGA output (rear)
56k modem (back)
Gigabit Ethernet (rear)
stream (back)
Serial (Rear)
Key:
1 PC card slot
Smart card slot
docking station
Optical drive: DVD +/- RW
Battery: 9 cells 85Wh
Security: UPEK fingerprint reader
Pointing device: touchpad or track stick
Intel 3945 WLAN (802.11a/g) mini card
Dell Wireless 360 Bluetooth Vista Module
USA keyboard
Dimensions: 13.3" x 9.37" x 1.09 - 1.27" (337mm x 238mm x 27.6 - 32.3mm)
Weight: 5.1 pounds with DVD drive and 6-cell, 5.8 pounds with 9-cell, 6.6 pounds with AC adapter and 9-cell
3 Year Warranty, In-Home Service, International
Total price as configured: $1,372
Some of you are probably wondering why I chose so little RAM and a rather small hard drive. Again, most upgrades are cheap. I bought 2GB from Newegg for $80, Dell's upgrade would have cost $200 .
Reasons to Buy
I'm a college student majoring in International Business and IT. My previous unit, an HP dv4000 with the monster-sized 12-cell battery, was way too heavy (nearly 9 pounds with the AC adapter) to run it on for 6 straight hours to carry in my backpack. I also travel quite a bit to visit family in Spain and need something to occupy myself on the 12 hour (or more) flight trip. I wanted a
business laptop
for better durability.
First impression
I was surprised at how little was in the box. Apart from the laptop and charger, it only came with the operating system, Roxio Creator 9 and application CDs. The guide itself is rather useless. In fact, I wouldn't even consider it a manual ...it's more of a precaution and legal guide. I had to guess my way to get started and it was frustrating as I didn't use Vista until I bought the D630. I'm still stumbling with it.
The whole box...minus the box.(
see big picture
)
Build and design:
This thing feels like armor and is extremely sturdy. The device's hinges are stiff but not difficult to open and the screen doesn't wobble. There's no screen flex and you really have to try to push on the back to unlock it Ripples to be seen. When closed, a small, shiny hinge holds the screen in place. The top and bottom of the machine are made of magnesium. Still, I wouldn't recommend dropping the machine to test the material's durability.
The speakers are on the inside of the laptop (I think) because I didn't see any openings for them. The battery sticks out the front rather than the back. You can also add another battery to the DVD bay or replace the drive with something that comes later is updated. It is very easy to replace the drive if something happens.
I have one complaint: I use my USB slots a lot and I don't like having the other two ports on the back. I prefer them on the side. Also the USB slots are a bit stiff. Sometimes you have to try to plug in to clamp the slot.
layout
Most ports are found either on the left or on the back of the laptop.
The left side.No express card for us this time (
see big picture
)
The back of the device with a serial port for legacy devices.(
see big picture
)
The right side. Just a DVD burner and two USB slots (
see big picture
)
The machine is practically as thin as two decks of cards.(
see big picture
)
Screen
A lot of people complained about the terrible brightness of the D620. Unfortunately, I don't have a D620 to compare. However, I have a Viewsonic VX2025wm desktop monitor that was color calibrated using a Spyder2 suite. This seems like an apples-to-oranges comparison, but if I'm going to compare it I'll have to use something I've owned for at least a full year. The added benefit is that this comparison shows how far the colors differ from a screen that has near-perfect color reproduction.
I'm happy to report that the 14.1-inch, 1440×900 screen is surprisingly brighter than I expected. I could easily see it indoors with the sun behind me /8) tested.
The screen faces the sun indoors. Easy to read.(
see big picture
)
Outdoors but under a shady tree. Harder to read but manageable.(
see big picture
)
Color accuracy and contrast, on the other hand, disappointed me out of the box. Contrast is best described as a dark shirt that's been washed too many times. Horizontal viewing angles are very good, but I can't say the same about vertical. You have to stare directly at the screen or you will get discoloration and distortion. There is a little light leakage at the bottom. If you really want the best screen available, your best bet is to wait until LED screens come out or connect the laptop to a monitor .
Comparison between a color calibrated monitor and the D630.(
see big picture
)
The front of the screen: Dark colors tend to appear much richer in dark areas.(
see big picture
)
Screen view from above (
see big picture
)
Bottom view (
see big picture
)
left view (
see big picture
)
right view (
see big picture
)
D630 screen before color calibration (
see big picture
)
D630 screen after calibration. This made a BIG difference.(
see big picture
)
speaker
The speakers are rated at around two watts and are located under the left palm (I could feel them vibrate). There are quick mute and volume buttons on the top of the keyboard, all of which are very convenient. The speakers are loud...much louder than I expected. Depending on what's being played, they can fill a small room. Unfortunately, a speaker doesn't always equal high quality. At high and sometimes even mid-level levels, there is distortion -Calculator designed primarily to just output alerts and such. It's like Dell bought all the extra Gameboy speakers and over-engineered them.
If you enjoy listening to music, bring your own external speakers and possibly your own sound card.
processor and performance
CPU: My machine came with the new Santa Rosa platform. Processor upgrades include a faster front-side bus and a new level of performance. According to an Intel representative (I used to work in retail), I was told that these new chips are about 10-15 percent faster and also consume less battery life than the previous Centrino generation. However, this does not result in smaller application uses (office programs) running faster. The design behind it is most likely for battery use and Intended for people who need a faster processor (multimedia users).
HD: The hard drive is a 80GB SATA 5400rpm drive. My plan was to buy a 160GB drive and notebook case from Newegg, replace the 80GB drive and the original one Turning the machine's drive into a portable HD. I didn't go through with it due to financial constraints. The faster transfer speed (higher density) and larger memory are nice ideas, but we can't have everything.
GPX: I'll be completely frank, this machine wasn't built for gaming. Intel has upgraded this generation's integrated graphics, but it still hasn't grown with a dedicated card. Essentially, the X3100 can run old games, but don't expect that FEAR or an equally graphics-intensive game can be played.
RAM: If you want to run multiple applications, get the 2GB. Vista recommends (read: requires) 1GB to run the OS and all other applications smoothly. Before I upgraded the machine with 2GB, it came with 512 MB. It was crawling and accessing the hard drive almost all the time (and using more battery in the process). After upgrading to 2GB, it ran like a hot knife through butter. I needed 2GB because Photoshop is a huge memory hog. If you want to use this device for office use, 1GB will most likely be enough to meet your needs.
benchmarks
To prove this machine runs as well as I say, check the benchmarks. All benchmarks were run with the notebook connected. I made sure that both the T61 and D630 were side by side on the tables to allow for a better comparison. I wasn't surprised to see little difference between the D630 and T61 (they are almost identical notebooks).
Super Pi is a benchmark program that is small and tends to measure processor and memory performance decently. For future reference I also compared it to 4M and ended up with a score of 2m 14s.
Super Pi comparison results
Notebook
Results (time, 2 million digits)
Dell Latitude D630 (2.00GHz Core 2 Duo Intel T7300)
59s
Lenovo ThinkPad T61 (2.00GHz Core 2 Duo Intel T7300)
59s
HP dv2500t (1.80GHz Core 2 Duo Intel 7100)
1m 09s
Lenovo ThinkPad T60 (2.00GHz Core 2 Duo T7200)
1m 03s
Toshiba Satellite P205-S6287 (1.73GHz Core 2 Duo Intel T5300)
1m 24s
HP Compaq 6515b (1.6GHz AMD Turion 64 X2 TL-52)
2m 05s
HP dv5000z (2.0GHz Sempron 3300+)
2m 02s
Samsung X60 (1.66GHz Core Duo)
1m 29s
IBM ThinkPad T43 (1.86GHz Alviso Pentium M)
1m 45s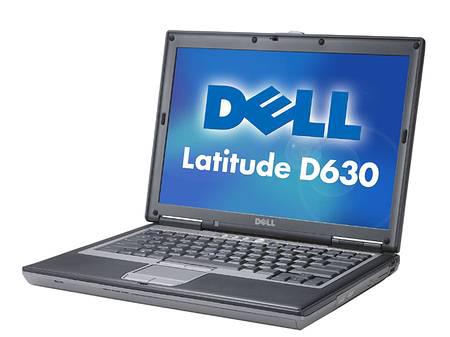 PCMark05 is a synthetic benchmark that tests overall system performance. I also ran the application with 512MB of RAM and ended up getting a score of 3,860 PCMarks. 4,020 PCMarks with 1GB and 4,084 PCMarks with 1.5GB. All other benchmarks ran with 2GB R.A.M.
PCMark05 comparison results
Notebook
PCMark05 result
Dell Latitude D630 (2.00GHz Core 2 Duo Intel T7300, X3100)
4,169 PCMarks
Lenovo ThinkPad T61 (2.00GHz Core 2 Duo Intel T7300, X3100)
4,084 PCMarks
HP dv2500t (1.80GHz Core 2 Duo T7100, Intel X3100 Graphics)
3,376 PCMarks
Lenovo T60 Widescreen (2.0GHz Intel T7200, ATI X1400 128MB)
4,189 PCMarks
Toshiba Satellite P205-S6287 (Intel 1.73 GHz T5300 + GMA 950)
2,981 PCMark
HP Compaq 6515b (1.6 GHz AMD Turion 64 X2 TL-52, ATI x1270)
2,420 PCMarks
Alienware M7700 (AMD Athlon FX-60, Nvidia Go 7800GTX)
5,597 PCMarks
Asus V6J (1.86GHz Core Duo T2400, Nvidia Go 7400)
3,646 PCMarks
Toshiba Tecra M6 (1.66GHz Intel T2300E, Intel GMA 950)
2,732 PCMarks
3DMark05 is a synthetic benchmark that tests 3D graphics. A faster graphics card will NOT speed up 2D applications such as image editors, it is mainly used for playing games and for 3D work such as modeling or CAD.
3DMark05 comparison results
Notebook
3DMark05 result
Dell Latitude D630 (2.00GHz Core 2 Duo Intel T7300, X3100)
915 3D marks
Lenovo ThinkPad T61 (2.00GHz Core 2 Duo Intel T7300)
911 3D Marks
Toshiba Satellite P205-S6287 (Intel 1.73 GHz T5300 + GMA 950)
559 3D marks
HP Compaq 6515b (1.6 GHz AMD Turion 64 X2 TL-52, ATI x1270)
871 3D marks
Lenovo ThinkPad T60 (2.0GHz Core Duo, ATI X1400 128MB)
2,092 3D marks
HP dv6000t (2.16GHz Intel T7400, NVIDA GeForce Go 7400)
2,013 3D marks
Dell Inspiron e1705 (2.0GHz Core Duo, ATI X1400)
1,791 3DMarks
Acer TravelMate 8204WLMi (2.0GHz Core Duo, ATI X1600 256MB)
4,236 3D marks
Alienware Aurora M-7700 (AMD Dual Core FX-60, ATI X1600 256MB)
7,078 3DMarks
3DMark06 is the updated version of 3DMark05, it is much more intense than its predecessor. A benchmark of the T61 was not included.
3DMark06 comparison results
Notebook
3DMark06 result
Dell Latitude D630 (2.00GHz Core 2 Duo Intel T7300, X3100)
564 3D marks
HP dv2500t (1.80GHz Core 2 Duo T7100, Intel X3100 Graphics)
541 3D marks
HP dv6000t (2.16GHz Intel T7400, NVIDA GeForce Go 7400)
827 3D marks
Samsung Q35 (1.83GHz Core 2 Duo T5600, Intel 945GM)
106 3D marks
Samsung R20 (1.73 GHz T2250 and ATI 1250M chipset/GPU)
476 3D marks
Samsung X60plus (2.0GHz Core 2 Duo T7200, ATI X1700 256MB)
1,831 3DMarks
Asus A6J (1.83GHz Core Duo, ATI X1600 128MB)
1,819 3D marks
Fujitsu Siemens Amilo Xi 1526 (1.66 Core Duo, nVidia 7600Go 256MB)
2,144 3D marks
Vista Score
(
see big picture
)
HD Voice?For comparison, a 100GB 7200 RPM drive averaged 37.4MB/s
(
see big picture
)
heat and noise
The device is extremely quiet, the fan hardly spins at full throttle even with 100 percent CPU. When it stops, it's audible, but whisper-quiet. Your butt gets warm, but nothing that scalds someone's lap. Still, I wouldn't recommend having it on your lap for hours could become uncomfortable.
keyboard and touchpad
The keyboard is comfortable to use, but it doesn't quite compare to a Lenovo keyboard. If you've ever used a consumer notebook range, this is what the keyboard feels like. All the keys are in the right place and the ctrl key is located located on the left side of the Fn key.
The keyboard is very beautiful. I found very few bugs (
see big picture
)
The track stick is a little fiddly to use, it never seems to point exactly to what I want. However, there are some interesting options. For example, you can set the device to use both the track stick and the touchpad (along with the appropriate buttons) automatically disabled when an external mouse is connected. An interesting option was to make the track stick click when tapped (similar to a touchpad).
The buttons feel sturdy and don't make a clicking sound when pressed. The touchpad buttons feel a bit small since I have the fingerprint reader.
Wireless
My device already came with the Intel 3945 wireless card, which offers a/b/g wireless reception. I didn't go with the 802.11n as it's still in draft mode and G reception is a while away There is a good chance that my next laptop (years from now) will accept a new standard for WiFi and make N reception obsolete.
I was able to test the connection with my Linksys WRT54g router, a somewhat common router. I could go anywhere in the house and get a signal. No matter where I went, I couldn't get the laptop to disconnect, I had to go outside and going all the way to the opposite side of my neighbor's yard to kill him. To put it in perspective, that's about 150 feet.
My D630 was configured with Bluetooth. I tested it with my PDA and was able to sync it with no problems.
battery
I want my machine to last as long as possible. I went with the 9 cell battery although it excels. I really think I made the right choice because this thing lasts a very long time. With Firefox, Office, Wi-Fi, and maximum screen (8/8), the battery lasted amazingly (I let it run until the laptop turned off).
5 hours and 15 minutes
.Same test stand but no wifi landed me
5 hours and 45 minutes
.
I didn't have enough time to test it with the screen set to medium, but Vista tells me it's safe to say it can last just over six hours with Wi-Fi. If you use the Media Bay battery combine that with the nine-cell battery, I'd venture around 7.5 or more hours. Of course, this assumes you're using it for light programs and have 1GB or more of RAM.
There is a button on the bottom of the battery that allows you to check the battery level. It goes into five levels and gives you an estimate of the available charge. I find it helpful since you don't have to turn on the laptop to check the battery level check.
operating system and software
I ordered my device with Windows Vista Business. The machine came with virtually zero useless software. Apart from the amazing security software that came with it, it only comes with Roxio Creator 9 and Cyberlink PowerDVD 7. The only thing I uninstalled was Google Desktop and Google explorer bar.
security and others
The machine came with a security package from Wave Systems. The software comes with a wizard to help you choose the level of security you want to implement. You have the option to ask for a password and/or fingerprint at boot time .You can even encrypt the hard drive with the same password/fingerprint.
When trying to use the fingerprint reader, I decided to ask for my fingerprint on boot up. The interesting thing about this option would be that you can't even access the BIOS without a password or fingerprint. Essentially, if the laptop is stolen and if the BIOS is configured correctly, the thief will have plenty of time to access your data. Business users note that if you tend to lose laptops, you must buy this device. I've heard one story too many about how businesses X lost a laptop containing employee and/or other sensitive information.
I tried putting the device to sleep only to find that it asked for both. Basically if the laptop ever logs off or goes to bed it will ask you for either or both types of security depending on your choice.
Although the machine is very well protected from the outside, very few firewall programs exist for Vista. The one that comes bundled with Vista is pretty much useless. Just be careful when reviewing important information about an unprotected connection. Common sense folks.
Warranty and Customer Support
I spoke to Dell customer support several times to get a feel for the support they would provide.I am very pleased to report that all of the customer representatives I spoke to were very knowledgeable.They answered all my questions correctly and without hesitation, everyone is very polite if you are polite too. The longest I've been on hold was five minutes.
I've heard horror stories from Dell's consumer line, but the business line is incredibly good. I know I made the right choice by paying the $100 for at-home service. If some of you are more "Butterfingered",?Get the Complete Care package.
upgrade
Upgrading the machine has been an interesting journey. The machine originally came with a 512MB stick and was upgraded to a matching pair of 1GB sticks (2GB total).
The RAM slots are in two places, under the keyboard and under the laptop. I decided to start with the hardest one, under the keyboard. Let me warn you at this point, it was difficult for me and I have more computers built when I had fingers and toes. I had to remove the hinge, which felt like it might crack at any second, followed by the keyboard. After many sweaty but careful minutes, I was able to swap out the RAM. The other slot, on the other hand, was incredibly easy : one screw and I was done.
Removing the hinge to access the RAM slot (
see big picture
)
hinge removed (
see big picture
)
Memory slot access (
see big picture
)
Long story short, the computer wouldn't boot at first after my do-it-yourself upgrade and after calling tech support I thought I might have to buy a new $350 motherboard. Luckily the RAM did only be used properly. I could have saved time and avoided a lot of stress by ordering the memory from Dell.
diploma
The short time with the laptop was pleasant. Would I still order from Dell? No doubt but this time I would choose the machine to bundle with 2GB and forget about this silly idea of ​​saving money. There are some things from which I wish could have been included or changed, but the
Latitude D630
is a solid machine that I would recommend to anyone.
advantages
Extremely robust design and feel
Amazing security software
bright screen
Great battery life
Great overall performance
System tends to run cool and quiet
Excellent customer support
Virtually no bloatware
Disadvantages
Slightly expensive upgrades
sound quality
Contrast ratio could be better
No Lenovo keyboard